Microneedle Length: <0.25mm
Material: Plastic
Needle material: Stainless steel & Titanium
All orders will be processed and shipped within 1-3 business days, Monday through Friday not including holidays. All orders are shipped via tracked, registered post.
Australia / US / UK / Canada / NZ: 5-12 business days
Other International countries: 10-20 business days
REVIVE SKIN™️
Microneedle Derma Roller


Instantly revitalize and nourish worn out, dehydrated and sunken skin

Lessen the look of fine lines and wrinkles and plump up complexion

Treat and decrease congestion and acne

Improve acne scarring

Minimize the look of huge pores

Refine thickened skin

Enhance the appearance of pigmentation and sun-damaged skin

Thoroughly exfoliate dead skin cells and promote new collagen and elastin production

20x Increase in Skincare Product Absorption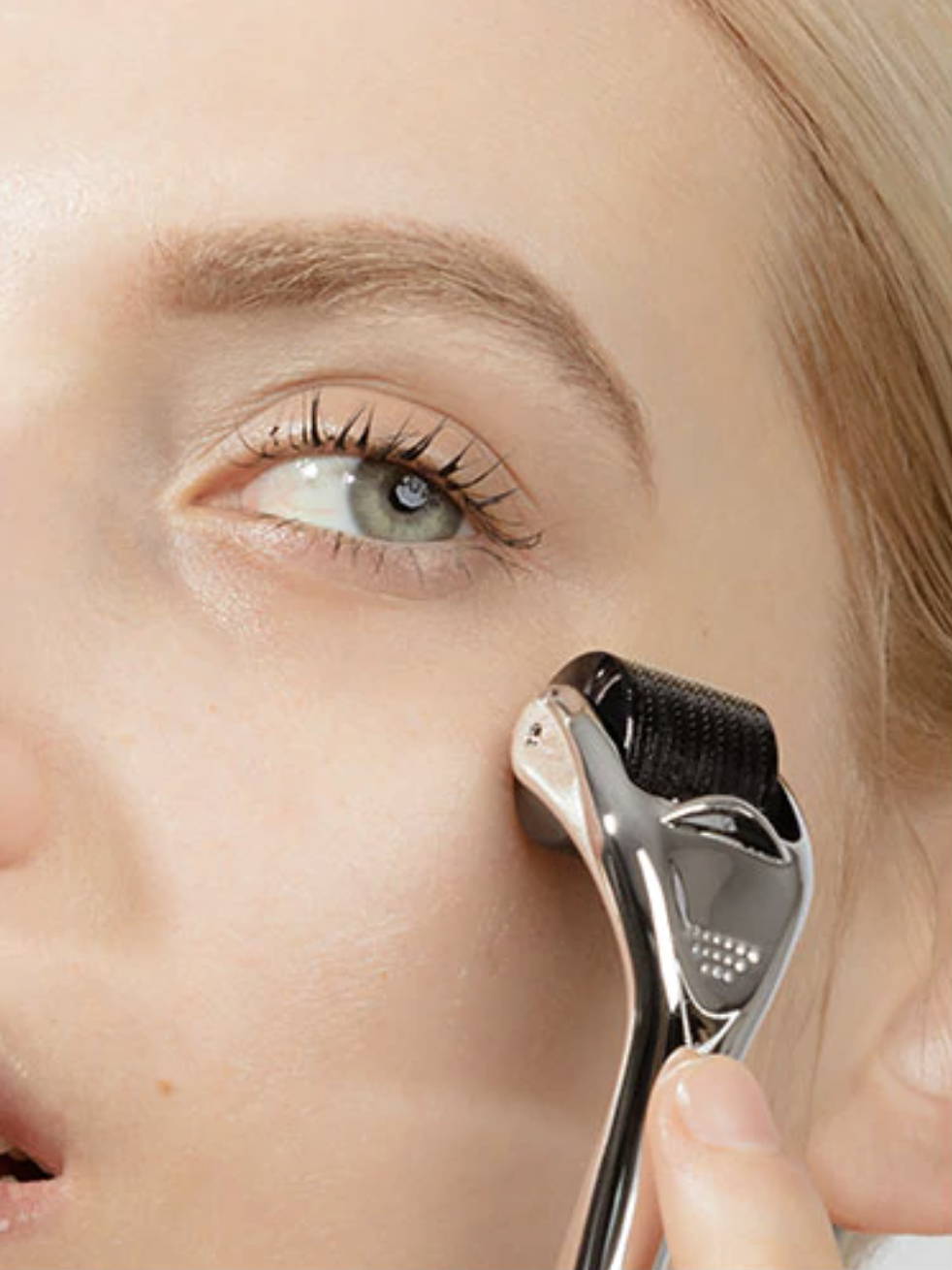 We believe that a beautiful skin instills a deep confidence that amplifies our inner beauty. It is our mission to help you reveal the best skin of your life. That is what the Revive Skin Microneedle Derma Roller was made for.

Microneedling is the creation of small micro-channels and injuries to your skin with acupuncture-size needles. Your body will respond to these micro-injuries naturally by stimulating and producing collagen, which can treat fine lines and wrinkles, enlarged pores, stretch marks, acne scars, and textural concerns.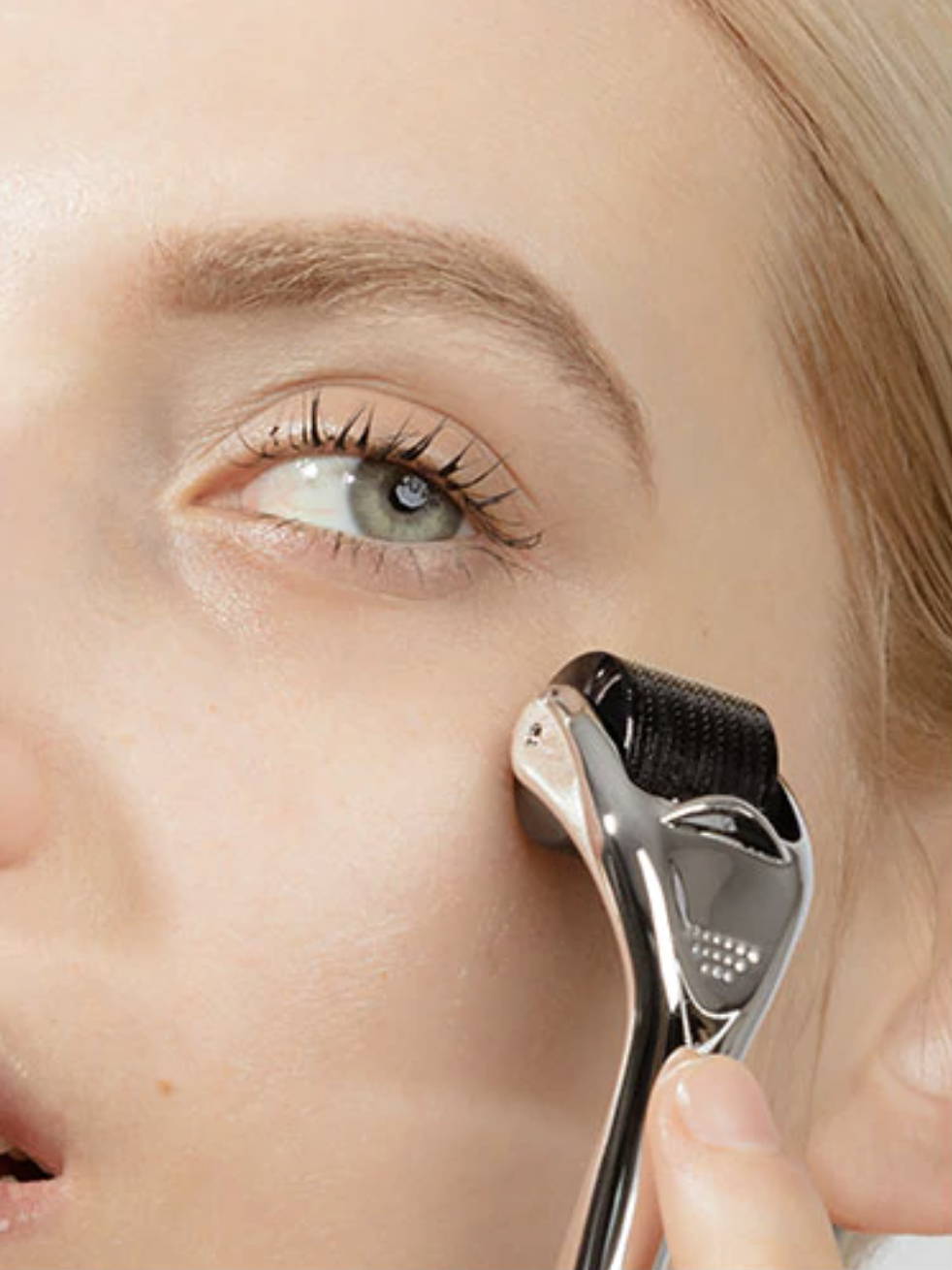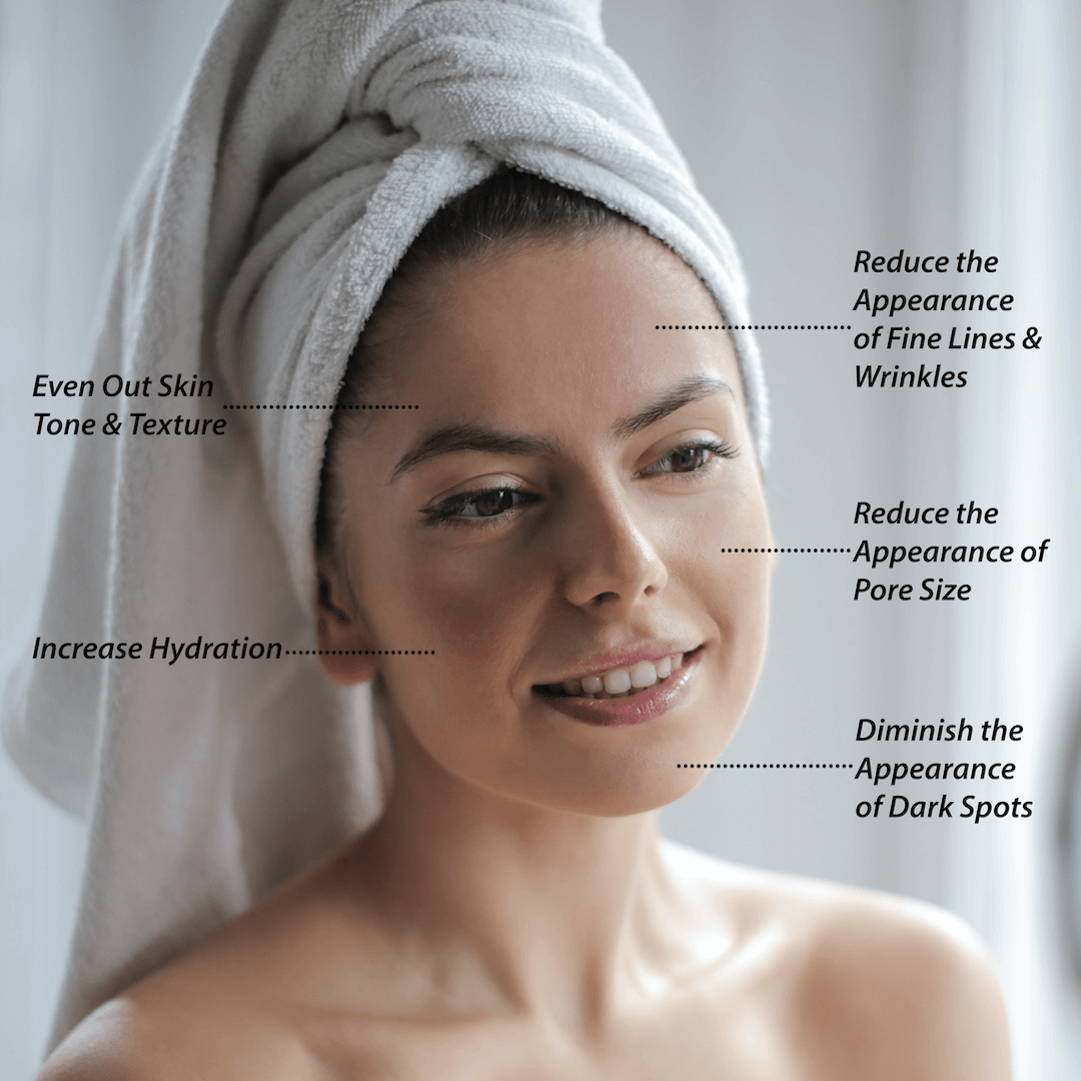 The benefits of microneedling at home
The Revive Skin Microneedle Derma Roller works by boosting the skin's natural collagen and elastin production. When the skin's natural healing process is boosted, file lines, wrinkles, congested and enlarged pores, oily or acne- prone skin, hyperpigmentation and brown spots, are all diminished, resulting in glowing youthful skin.
The Microneedle Derma Roller is a great introduction to anti-aging treatments. It is especially effective for dull, uneven skin tones in need of invigoration, and can also be used to treat dry skin in addition to congested or acne-prone skin.
It is safe to use for all skin types, and suitable for those who are interested in maintaining and optimizing their skin health.
A Professional Treatment In The Comfort Of Your Home
Estheticians and dermatologists have been providing professional, in-office microneedling treatments for years, but it comes with a hefty price tag.
A single treatment at the clinics can cost up to $300+ and the yearly cost for getting one treatment per month can soar up to $3600 and over. Many people simply cannot afford to pay such costs and never get to reveal their real skin beauty.
Thankfully, the Revive Skin Microneedle Derma Roller is the new affordable way to achieve the silky smooth skin you have always wanted.
Now you can get professional Microneedling treatment results, in the comfort of your home, at a fraction of the cost, with the Revive Skin Microneedle Derma Roller.
Small Change, Big Results